serving Wake County by providing critical and essential basic needs
Urban Ministries of Wake County engages our community to serve and advocate on behalf of those affected by poverty by providing food and nutrition, promoting health and wellness and by laying the foundations of home.
our mission begins and ends with people
HUNGER
More than 159,000 people in Wake County don't have enough food to eat every week. Keep reading…
Food Pantry
We offer a wide variety of groceries to Wake County residents in need, including fresh produce and frozen meats from our food pantry.
HOMELESSNESS
More than 800 women in Wake County seek shelter for a variety of reasons each year. Keep reading…
Shelter for Women at the Helen Wright Center
We offer emergency shelter, meals and counseling, along with a longer-term program that helps women achieve stable housing and workforce development.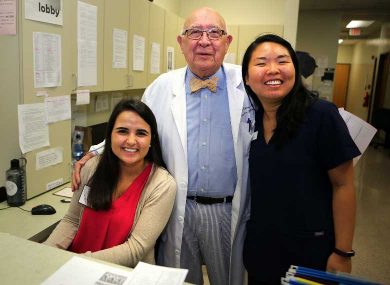 Clinic and Pharmacy
We are a primary care medical home that provides healthcare, including wellness and behavioral health services, for uninsured adults. We partner with our patients to help them lead their healthiest lives; physically, mentally, and emotionally.
More than
people across Wake County
are forced to choose between food or electricity; to deal with symptoms of disease or seek a doctor; to seek shelter or risk violence.
Urban Ministries of Wake County serves more than 32,000 Wake County residents each year by providing food and nutrition, healthcare and medicine, shelter and counseling and a path home.
connect with Urban Ministries of Wake County on social media.